Smoky eye makeup is also a great look for green and blue eyes as it can make your peepers look fabulously sultry. Which woman doesn't want to achieve that stunning look all the time.
Recently Updated: Nov 2021
Smoldering smokey eye makeup look have some of the most subtle shades with the best combinations of purples, browns, blues and probably even mauve colors, making your eyes look pretty stunning.
Popular choice such as copper and golden also looks very glamorous against your natural eye color. The perfect blend to help you achieve a smokey, sultry look and certainly something that you should definitely try out.
Depending on the eyeshadow looks which you choose, you can play around with several kinds of smokey look for your blue and green eyes too.
A seamless cat-eye look complements almost any kind of smokey eye makeup that you opt for. Of course, you can go for a more subtle liner look too.
While AMC EYELINER GEL 77 liners might be a little difficult to apply as compared to pencil liners, but they do give out a more smokey glam effect, so it's always worth trying.
A beginner smokey eye tutorial step by step guide is pretty awesome for a start.
SMOKEY EYE MAKEUP LOOKS
Do you have blue eyes, or deep set brown eyes? Finding the right shades to complement your smokey eye makeup look can be a process of trial and error.
Red-brownish smokey eye makeup hues are a perfect example of how a subtle eye conception can make you look both attractive and stunning.
This look, which combines bright and dark tones are unusual best for blue and brown eyes. It features a black eyeshadow that combines with the reddish-brown color which make your peepers both velvety and elegant.
The ultimate 30 Matte, Metallic and Shimmer Eyeshadows Palette by Morphe X Jeffree Star Artistry delivers the perfect smokey eye effect that is completely suitable for any occasion.
Bottom line: Always remember, your new makeup looks should be full of artful colors, never boring and will take you to the any occasion with renew confident.
GREEN SMOKEY EYE WITH GLITTER
Green smokey eye appearance on green eyes are extremely unique, which makes them all the more beautiful.
If you are blessed with natural green eyes. I'm sure there are loads of women who are pretty much envious of the beautiful eye color that you possess.
Green eyes inherently have specks of brown or gold in them. What makes these specks really stand out is by opting for bronze, golden and lilac colored eye shadows.
Green smokey eye pairing with glitter can look absolutely stunning against natural green eyes. Opting for bright shades like golden glitters can really make you look like a model.
Almost any kind of shade can be used for smokey eye makeup but you need at least 2 shades of a similar hue. We've gone ahead with a gray and silver combination for classic smokey eyes.
Bronze and golden are also fairly popular and can really help you create a sultry eye shadow look for your green eyes.
Colors like lavender and red which are on the opposite spectrum of the colour wheel can really make your green eyes pop out too.
Here are 12 totally dazzling range of shades from Urban Decay Naked Ultraviolet Palette set. When applied, this can make your green smokey eye seem totally stunning.
This palette colors are gorgeous and extremely shimmering and it comes with a two-sided brush.
Bottom line: Start experimenting to match your style in dressing, hairdo and so on. Take it one step at a time for your entire smokey eye makeup looks literally from top to toe.
Whatever eye color you have, you can create a glam smokey eye makeup look with winged liner.
Whether you want a basic or mauve blend smokey eye makeup look, winged liner is the perfect combination to break many hearts.
This combination can make woman with any eye color look absolutely Instagram-worthy.
Are you a big admirer of smokey eyeliner look but have trouble perfecting your wing? The iMethod Beauty Original Wing Eyeliner Stamp is a dream come true.
The eyeliner stamps are well inked and pigmented, allowing for precise and easy filling even for hooded eyes.
Ensure you find a waterproof eyeliner which have long lasting staying power. This can be your best friend when you need to apply a beautiful liner for a long day.
We like a pretty cool technique of making eyes pop by simply applying white eyeliner. A dash of it on the inner trap (corner) of your eyes will enhance your eye makeup looks.
Applying smokey winged liner will pretty much make your eyes appear bigger and even brighter as well.
Whatever kind of look you opt for, never forget to prime your eyelids first, making sure that your eyeshadow or liner doesn't start to smudge or become cakey after a while.
Regardless whether you have blue eyes to turn heads, or sultry green eyes like a cat, these smokey eye makeup ideas would make you look like a glam doll, just like you wanna be.
Bottom line: Go for the most versatile and distinctive trend to pair with your lifestyle. An awesome smokey eye makeup look should always oppose against everything that is dull and predictable.

Urban Decay Naked3 Eyeshadow & Eyeliner Gift set 2021

Available at Amazon
Available at Amazon
More related makeup tips & tricks posts…
Priscilla Gomez

Read More →



IDEAS
Priscilla Gomez

Read More →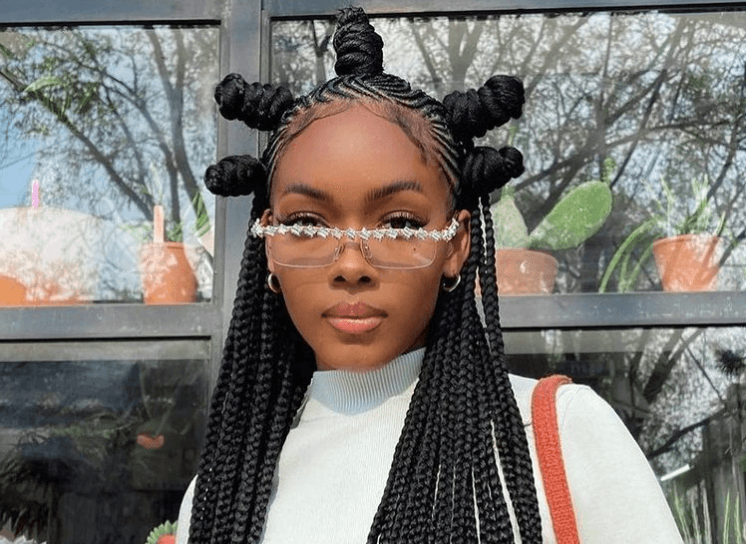 IDEAS
Priscilla Gomez

Read More →



IDEAS