Receive a free Grande Cosmetics GrandeBROW Brow Enhancing Serum trial size with any $25 merchandise purchase. Use code GRANDEBROW. Online only, exclusions apply.
---
Who says experimentation with eyeliner ideas are just for the young? I have decoded the secret by closely following my favorite stars in their 50's, who still perpetually pull off the smokey eye look with the same grace as they did in their 30's.
What's nicer than a glamorous jade green that pops against dark colored eyes. The eyeliner idea of green is to give the smoky-eye look which is one of the most trendy eye makeup trends presently.
And you must know that magic of pulling off all kinds of looks wavers around winged eyeliner. Winged eyeliner, or what's more popularly named cat eyeliner, is a very mystic and hot look that is surprisingly very easy to create.
You just have to apply a very thin layer of liner, stacked just where the skin ends and meets with the lashes. Once the line gets dry, follow the same pattern and keep broadening it upwards, stretching it beyond the outer corner.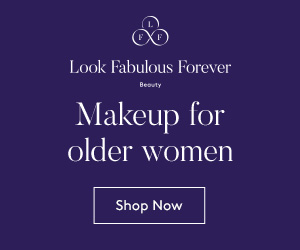 Cool eyeliner styles
As you may have noticed, the space between your upper lid and eyebrows must have narrowed now that you have those graceful wrinkles. But it's still possible to create a dramatic smoky look.
After you outline your peepers with cat eyeliner, use a pale color glittering eyeshadow, maybe a shade of brown, all over the liner till the brows. It will create a striking contrast that'll add more depth.
And yes, you can still get carried away in colors. Try all new shades of waterproof eyeliners. They will actually add more depth to your makeup without looking too much overdone.
The best will be, using a liner that'll strike contrast with your eye color. Darker shades liner for beautiful dark brown and black eyes, and colorful eyeliners for green and blue eyes.
Now that you know how to perfectly use eyeliners over 50, you must also understand that eyes are of different types- hooded eyes, down-turned eyes, monolid eyes, small eyes, round eyes and almond eyes.
And more than anyone else, it's important that you realize what your eye type is, and learn how to perfectly apply the liner according to your eye type.
As a mature woman, you need to hide crack wrinkles while keeping in mind that you don't end up narrowing the space between the upper lids and brows.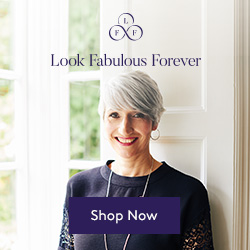 Eyeliner hacks
I took valuable inputs from a makeup artist friend of mine and learned what eyeliner ideas that'snot working for mature women. I have compiled all the information on 'how not to ruin your eye makeup once you touch 50' in the list below.
Never wear eyeliner directly over your eyes. Apply a primer that will fill the gaps between wrinkles, providing you a smooth base for seamless application.
If the upper skin of your eyes has gone too loose, sketch a line while tilting your chin up and looking down at your nose at the same time. It creates a unique angle, and makes the eye skin as flat as possible.
If you're using a colorful eyeliner pencil, drag your head slightly back and look down at your nose simultaneously. This will flatten all cracks and you'll be able to trace a smooth line directly over your lids.
Stick to a golden rule; apply the liner on upper lids, and spare the lower lids. This keeps the look as natural and clean as possible for mature skin.
What might come in handy at your age while applying eyeliner are fake eyelashes. Longer lashes tend to give a cleaner look and add depth. Try using one to see any appalling results.
Learn your color combination once you have wrinkles. You need to pick colors according to your complexion. Keep things darker by 3 shades if you have dark tone, and slightly 1 shade darker if you're fair.
You can also use gel eyeliners to avoid the possibility of strains scrambling at all the wrong places, melting within the cracks around your eyes.
Here's a helpful resource to check out:

Receive a free Grande Cosmetics GrandeBROW Brow Enhancing Serum trial size with any $25 merchandise purchase. Use code GRANDEBROW. Online only, exclusions apply.
These are all the eyeliner makeup ideas that I realized work pretty well for women over 50 years of age. Keep in mind not to go overboard with your eyeliner and makeup routine or you might look like a Panda with thick black bands on your eyes.
Lastly, do not use excessive makeup with bronzer and blush as you want to look elegant and not pretty much unsightly. Do share with your friends and let me know your inputs in the comments section down below on something you have read.