How to create a blue eyeshadow looks that will enhance your natural feminine appearance! Choose a color that complements your natural eye color. You want to know not only how to use it, but also when to use it.
Recently Updated: August 2021 
Blue eyeshadow can also be used to enhance eye appeal when the situation calls for it. However, if you do use it, ensure you do it correctly.
You can achieve a clean look with mascara if you don't use too much. If you apply it too thickly, the effect would be overwhelming. Remember, mascara is totally not appropriate for everyone at all times.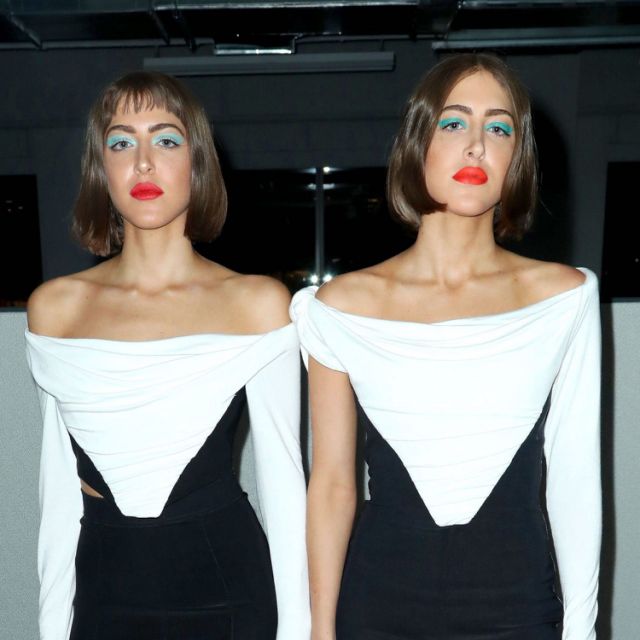 The best of "friends in-demand" models love to highlight their luscious lips with bright colors and edgy blue eyeshadow looks of turquoise pigment on their eyelids.
This is not the first time that they were seen with bold eyeshadow in blue shades.
Looking fabulous with aquamarine lines on lower lash and an awesome cerulean liner wings, these two gorgeous wanna-be DJ certainly appears to be the IT girls on Instagram.
How to wear…
Tilt your chin up and look down into your mirror so that the upper lids are completely visible when applying eyeshadow.
Apply cream eyeshadows with a light dusting of talc to keep the color underneath from changing. Highly pigmented cream eyeshadow are best use for normal to dry skin.
For a totally intense depth of color, you can also use a contrasting powder eyeshadow with a drugstore makeup brush.
Light Blue eyeshadow looks
 

 

View this post on Instagram

 
This particular baby eyeshadow blue dream that we find so awesomely gorgeous. It will be even better if you have a fuller lower lids. What makes this stunning blue eye makeup so eye-catching!
Light blue eyeshadow looks tend to be the very much sort-after eye makeup palettes again for this season. Macarena Nieto is one of my favorite influencer to flaunt it.
"For bright liner or shadow, try to keep it tight to the lash line if trying color for the first time, or you can do your usual eye look and line your waterline with a vibrant color instead!"

Makeup Artist Emily Cheng
How to wear…
So yeah, if you have mastered on applying liners and eyeshadow blue technique on your upper lids then try them on your lower lids just under the eyes.
Tilt your head down and gaze up into your mirror to outline your lower lid. Pat gently with your fingertip to soften the lower line.
Blue Eyeshadow Looks for dark skin
We like the blue eyeshadow looks from these stunning twins. But we found out this particular Influencer on Instagram @amaka, that does her blue eye makeup looks with a twist by not using blue eyeshadow but a simple flick with a blue liner. Now that's super cool!
To give you a really quick and simple breakdown on which blue eye makeup will totally work best for you is that the whole point of applying eyeshadow is to really take into consideration your dark skin and match it with stunning palettes.
 

 

View this post on Instagram

 
If you really want to play with blue eyeshadow because you seen some people rock it!
You need to have a good color combination such as if you have green eyes then blue eye makeup doesn't work on you.
It's like a weird color to it. Doesn't have enough of presence and it's pretty much kind of all wrong.
Nevertheless, this increases the importance of choosing the right color tones, since they may make an impact on the final result.
For more grasps on blue eyeshadow looks and ideas, get it here to enlighten your eye make up game. Or just visit eyemakeuplooks for recent posts that you might like.
More related eyeshadow posts like this…