On today's social media platforms like Instagram, TikTok, and others, beauty fads like the concealer facelift, dewy makeup, and lipstick blush are all the rage. The "softgirl makeup," on the other hand, is a popular trend in cosmetics right now, and people are crazy about it! This style is now a favourite among ladies since it exudes an ultra-girly, feminine, and young radiance in pink and peach. Layers of peachy pink blush, excessively glossy lips and a few freckles are all you need to get the soft girl makeup look with fresh and dewy skin. What else? It gives you plenty of options to create the appearance based on your preferences; you may choose any shade of peach-pink blush and lip gloss. This article will tell you about every possible information about soft girl makeup.
To start, the soft girl is a fashion style that is inextricably linked to everything adorable and feminine. Pink and pastel colours are the go-to colours for this style, which you may also interpret as the newest iteration of the girly girl aesthetic. Therefore, brilliant eyes, fluffy lashes, raw and rosy-looking skin, plenty of peach or pink blush around the cheeks, and a lot of gloss smeared over the lips are the fundamental components of the art of soft girl makeup. To get the extremely feminine and naive image, you can emphasise you're natural freckles or add some fake ones.
With these essential components in place, you may replicate, tweak, or experiment to fit your own desired appearances in order to wear a soft girl style, which is exactly what distinguishes this trend from others. If you have mastered these fundamentals, continue reading to discover the vital advice for achieving the soft girl look for your upcoming brunch outing or your Instagram post—whichever suits you the most! Nevertheless, here are some reasons why a girl should do softgirl makeup.
Why a Girl should do Softgirl Makeup?
Since TikTok's emergence, "soft girl" has become the hottest fashion term, dominating the worlds of Gen Z and even some Millennials as one of the most popular looks in the online world. With many fan accounts and followers, it has established its own fan space on numerous social media sites, such as Pinterest, TikTok, and Instagram, offering soft girl aesthetic cosmetics, soft girl hairstyles, and soft girl picture editing advice.
The classic "cute" girl is a gentle girl. It has a balanced aesthetic of a little bit of glitz and a simple, casual look. Consider soft pink colours, bubbly personalities, glossy lips, ponytails, and baggy sweatshirts. This design strikes the ideal balance between elegant, but unpretentious and approachable. It exudes a cheerful, upbeat feel like the girl next door in today's world. Speaking of renowned soft girl fashion figures, Ariana Grande, the first soft girl, serves as the inspiration for the complete soft girl image. She is an expert at juggling the delicate balance between glam and casual, seductive and charming.
Rose (also known as Black Pink Rose) has that carefree dreamy mood that gentle females seek every day. These up-and-coming TikTok stars also have that carefree, bubbly soft girl attitude, such as Rachel Lee Tyler, Brooke Styles, and Nico1eodeon. Furthermore, here are some of the most major steps to applying soft girl makeup.
Steps to Apply Softgirl Makeup
The most recent beauty fad to take over our screens is #softgirlmakeup, which has almost two million views on TikTok. Bright pink or peachy tones and glowy, dewy complexion are the best ways to describe the current cosmetic trend. It may frequently be overdone to create a more e-girl appearance. You can opt to tone it down and create a soft-girl makeup look, though. We spoke with Carl Ray, Michelle Obama's makeup artist, to acquire advice on how to get the look at home in order to learn how to do it ourselves.
Prep your Skin
Focus on the Glow
Groom those Brows
Get Peachy
Create a doe-eyed look
Top it off with a gloss
Prep your Skin
One of the most essential as well as most important steps is to prep your skin for doing softgirl makeup. The greatest technique to get beautiful skin is to correctly follow a skincare programme while moisturising. Before wearing makeup, it is advised to wash your face with a hydrating cleanser to hydrate as well as nourish your skin. Apply an illuminating primer to your face next to give you that lit-from-within radiance and to make it easier for your makeup to apply.
Focus on the Glow
Full coverage does not have to be given up to get dewy skin. To increase the shine, simply mix a few drops of liquid highlighter into your foundation. Next, use a highlighter to draw attention to the high areas of your face, such as your cheekbones, Cupid's bow, and brow bone.
Groom those Brows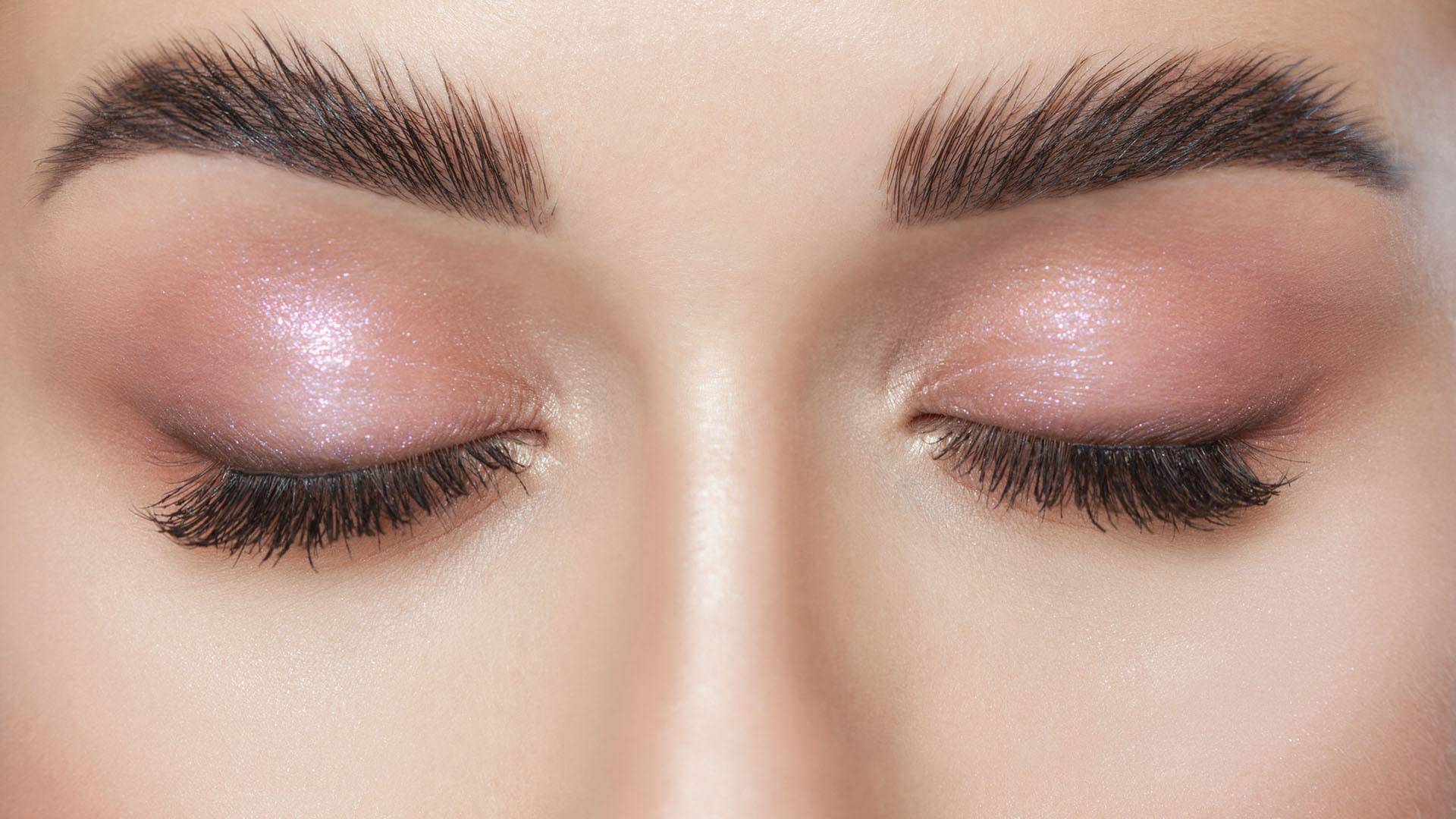 Fortunately, soft-girl approval means that natural brows don't require much maintenance. To help define your brows, keep the hairs in place, and give them that pushed-up "soap brow" effect, use a coloured brow gel.
Get Peachy
Heavy blush is a hallmark of the soft-girl makeup style, but it is simple to overdo it and risk appearing like you spent too much time outside in the cold. Therefore, dab a few drops of liquid blush on top of a powder blush, then blend them for a natural-looking, sun-kissed glow. To avoid going overboard, the secret is to use a little bit of each. One of the essential elements of this makeup is blush, along with a highlighter.
Blush is applied on the apple of the cheek and [further] out if desired, according to Irwin. Many soft girl makeup looks will use Igari-style blush, a Japanese-inspired look where the blush runs across the bridge of the nose, as YouTuber Timaloveslemons notes in her guide. Any blush will do, but Irwin loves cream blush formulations because they "tend to appear softer than powder blush," said the makeup artist.
Then, she suggests using a highlighter like FLESH Touch Flesh Highlighter Balm to "all the high points of your face" and along your cupid's bow.
Create a doe-eyed look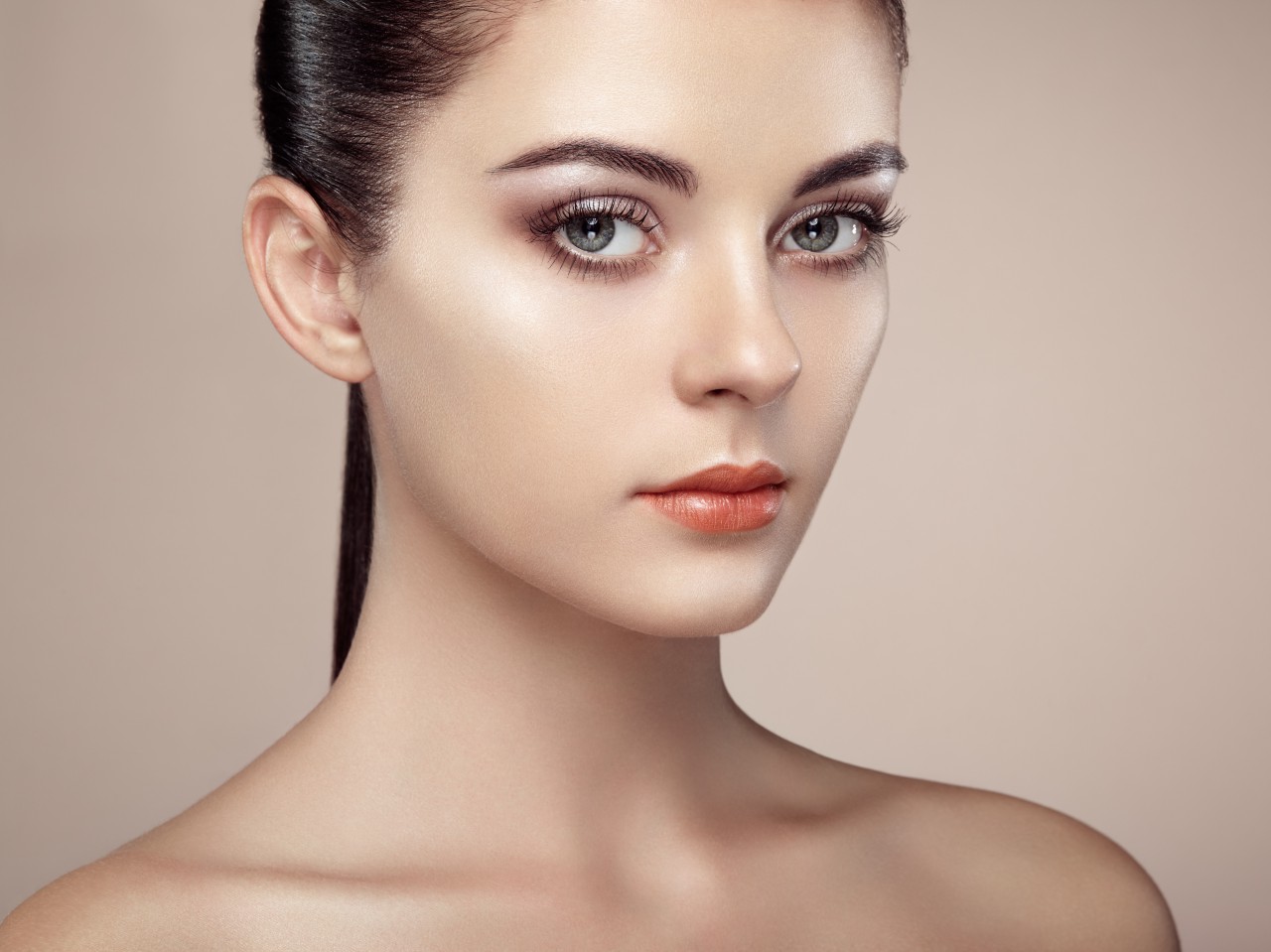 Experts claim that you may achieve the doe-eyed look, which gives the appearance of brighter and wider eyes, by applying a liquid eyeliner along the upper lash line and a nude eye pencil on the waterline. Then, finish it off with a couple of liberal applications of mascara or your go-to set of false eyelashes. For that cat-like look, Experts advise adding a few individual lashes to the outer corners of the eyes.
Top it off with a gloss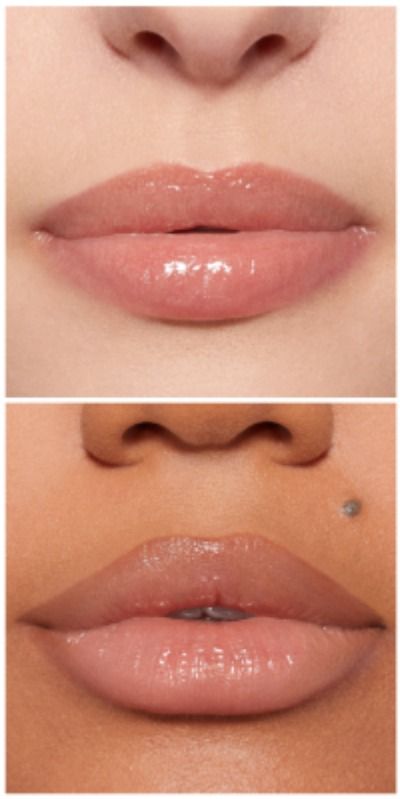 Last but not the least, topping it off with a gloss is also essential for doing softgirl makeup. Make sure your lips are full and glossy to complete your soft-girl makeup appearance. Voilà! You are now a softgirl in full force. Experts emphasise that "pinky-peach is the look for lips" and advises choosing a shade "that's near to your natural hue but pinker." Depending on your skin tone, your precise lip colour may vary, but you shouldn't forget the lip gloss, which the makeup artist describes as "an essential must-have." We like M.A.C. Cosmetics Lipglass, the ultimate lip balm for all beauty enthusiasts (and for good reason).
Examples of Softgirl Makeup
The softgirl makeup style takes a pretty, feminine aesthetic and adapts it to the current era of social media and limitless fashion options. It is simple to wear, adorable, and enjoyable. You are halfway there if you add some glitter, pink blush, and adorable hair clips. We've compiled a list of some of our favourite advocates of the aesthetic so that you can stay up to date if you are still unsure what the soft girl look is or you love the style and want more inspiration:
Lyssy Noel
Check out Lyssy's Instagram and TikTok for a blend of soft feminine style and gaming; the latter contains loads of beauty tutorials and inspiration.
Sophie Suchan
The Sophie socials are a constant source of gentle girl inspiration. She frequently posts hair, cosmetics, and wardrobe suggestions on her TikTok and promotes style on her Instagram.
Nico1eodeon
Nicole is a popular TikTok and Instagram user who shares her outfits and sources of inspiration. We adore her "What I'd Wear If I Was in Clueless" TikTok in particular.
Caroline Carr
Texas-based Caroline is a cosplayer and beauty influencer who mixes the two while maintaining a delicate female image.
Brooke Styles
Australian Brooke is very feminine and posts a variety of real-life experiences and soft female beauty ideas on her TikTok channel.
Bamitsjoanne
For style, 90s fashion, and soft girl inspiration, including soft girl beauty trends, follow blogger Joanne.
Rachel Tee Tyler
Rachel is an excellent model for soft girl fashion because of her aesthetic, soft girl feel, and early 2000s mood. Additionally, she provides several makeup tips on her YouTube channel.
Douxfairy
Lily has very girlie socials, and we think pink is her favourite colour. On her YouTube channel, she offers a tonne of soft girl costumes, cosmetics, and hair suggestions.
Advantages of Softgirl Makeup
There are a lot of different advantages of doing softgirl makeup including but not limited to following the trend of the TikTok or Instagram. As an influencer, it is quite essential to make sure that you follow all the trends that are happening at the time because your fans are expecting you to post videos or photos of you doing that trend. As a result, your fans will like you even more and you might even get more fans following you, increasing your followers count, increasing your fame. Furthermore, if you follow the trends that other people start will eventually help you when you start some trend of your own and people will follow it as well.
Another advantage of doing softgirl makeup is that it can help you a lot makeup-wise as well. not only does it save loads of make up since softgirl makeup look only uses very less makeup, but it can also help you get one of the best and cutest looks you can get as a girl or a boy. These are some of the major advantages of doing soft girl makeup. Nevertheless, here are some of the disadvantages after you have learned about the advantages of softgirl makeup.
Disadvantages of softgirl makeup
As of yet, there are no disadvantages to doing softgirl makeup. However, doing softgirl makeup frequently might harm your skin, the same as the disadvantages of doing any makeup.
Conclusion
The soft girl makeup concept is all about adopting a really dainty, fresh feminine appearance. Consider hydrated skin, layers of delicious peachy blush, excessively glossy lips, and perhaps even a few fake freckles. To really embrace the style, add a few pastel-colored hair clips. Voila! You are a soft girl. What do you think of this style and the makeup that was influenced by it? Isn't it adorably feminine and cute? Why wait now that you have everything you need to create this desirable and in-demand look at your disposal? Grab your tools now, and learn how to perfect the soft girl makeup look.
You may also be bold and add your own flair to the aforementioned suggestions to make the appearance uniquely yours! In the end, using cosmetics is all about expressing oneself verbally-impossible ways. The term "soft girl" describes a style of dressing that exudes tenderness and charm. Glossy lips, rosy complexion, large, round eyes, fluffy lashes, and a lot of pink blush are all characteristics of softgirl makeup. You may design your own soft girl style by playing with various items and colours to suit your mood.
After reading this article, now you know everything about softgirl makeup including but not limited to every possible information about it such as why a girl should apply softgirl makeup, the steps to apply it, examples of softgirl makeup and its advantages as well as disadvantages of softgirl makeup.